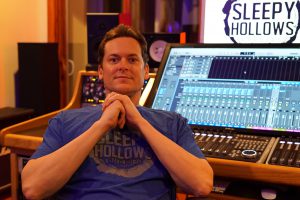 Neal is the founder of Sleepy Hollows Studios and one of our resident engineers. The son of a music teacher, music has been a part of Neal's life for as far back as he can remember. Singing from elementary through high school, along with learning to play violin from a National Symphony Orchestra instructor, Neal made the 180 degree shift to turntablism while in college and co-founded Trilogy Records now based out of Brooklyn. As a resident DJ for ESPN's X-Games for years, as well as seeing stops on the Vans Warped tour and gigs in LA, Cancun, Colorado and Washington DC, Neal honed his skills behind the decks. It wasn't until he began recording custom verses for his acclaimed "Anni-verse-ry" mixtape series that the love affair with engineering began.
Currently on his 6th incarnation of Sleepy Hollows Studios, Neal has been building and running studios for over 10 years.
SPECIALTIES: Tracking vocals, mixing all genres, music production, movie soundtracks/scores, bed-music.